How To Restyle a Curly Wig
What you'll need to Re-Style a Curly Wig:
Wig Head Stand
Wide Tooth Wig Comb
Style Hair Spray
Hair Net
Step-by-Step Instructions: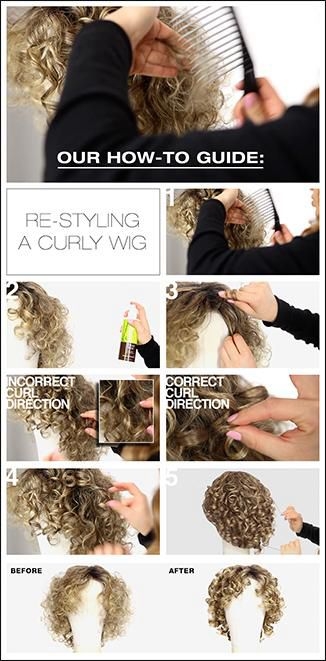 1.DETANGLE - Use a wide toothed comb to detangle a section at a time starting from the end of the hair to prevent breakage. (We recommend detangling small sections for smaller curls and larger sections for bigger curls.)
2.MIST - Lightly mist this detangled section using Style Hair Spray to give a little sheen and some softness to the hair.
3.TWIST - Using your finger, twist the curls back in place. (Note:* - If the curl does not achieve a natural shape, try curling it again in the opposite direction.)
4.SECTION IT OUT - Continue moving around the wig in small sections until the entire wig is
5.KEEP IT ALL TOGETHER - You can use a hair net to keep your finished work in place.